The Stability Sandal®
A Shoe Designed to Aid in Balance When Walking on Soft Sand or any Uneven Surfaces
Do you find yourself struggling to maintain your balance when walking on rough surfaces? Or even around the house? Do you often reach for tables or objects to steady yourself? Perhaps you have a loved one, maybe an aging parent or grandparent that can no longer walk safely because of loss of balance, mobility issues or just old age?
The Shore Shoe is a revolutionary new product engineered to address these issues. It's flat sole design and weight dispersement pattern provides the wearer with a broad base of support that aids in stability and balance when walking on any uneven surface like soft sand, gravel, sidewalks or trails.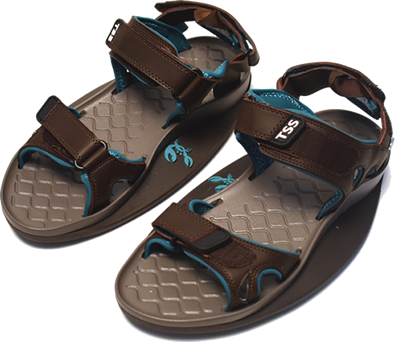 Don't take it from us. Listen to the professionals…
I am a practicing chiropractor and a user of The Shore Shoe. As a professional with extensive education, including a Master's degree in Kinesiology with a specialization in Biomechanics, as well as years of orthopaedic research experience, I am happy to recommend The Shore Shoe.
As a personal user of The Shore Shoe, I have noticed much less difficulty walking in sand. Its wide platform disperses the sand much more effectively than an unshod foot. It is similar in nature to using a snowshoe to traverse snowy terrain. It also allows users to expend less energy while on the sand. Research has shown that walking on sand leads to a reduced recovery of both potential and kinetic energy. Another study has found that walking on sand requires approximately double the amount of mechanical work and energy expenditure when compared to walking on a hard surface. Based on The Shore Shoe's construction, it allows the consumer to walk more on the surface of the sand than a typical bare foot would, thus decreasing the amount of work and energy to take each step. The Shore Shoe may decrease the stress of the soft tissue structures of the lower limb while on sand, playing a potential role in pain reduction.
The wide design of The Shore Shoe's outsole promotes increased stability on everyday surfaces due to the extra width added to each foot's base of support, which may be beneficial for individuals with balance or postural control difficulties. The Shore Shoe also uses a specific toe-out angle to ensure that the outsole is near its widest, optimum position during both standing and walking.
I am a personal user of The Shore Shoe, as is my wife and our family. As a healthcare provider, the highest form of regard I can give to a product is its recommendation. I have recommended The Shore Shoe to countless family members, friends, and patients, all who are as impressed as I have been.
Eric M., DC, MS
As a corrective care chiropractor, I understand how skeletal misalignment can hurt, and impact an individual's overall health, well being, and functionality.  The Shore Shoe® promotes skeletal balance, especially to people who suffer from back, hip, and leg pain, post operative stability, and peripheral neuropathy problems.     
Without a doubt, The Shore Shoe® is one of the simplest, most innovative footwear products I've used, seen and can recommend.  
Dr. Nick T, D.C.
Upper Cervical Chiropractor
The Shore Shoe is changing the lives of seniors and those of us with balance and stability issues.
Or listen to delighted customers…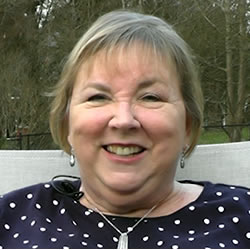 I have had foot problems since I was a child. As an adult, I experienced two severe ankle sprains and succumbed to surgery. 
I can truthfully say that these sandals give me the support I need and the comfort I want with added balance keeping my heels and ankles secure and stable.  Their 3 strap design allows for expansion over my toes which reduces pressure on my bunions.  I now wear The Shore Shoe® everyday, most everywhere I go, with socks on cold days when needed.
Eileen E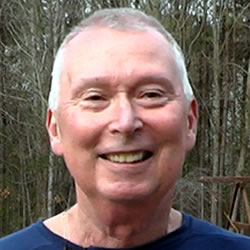 I field (beach) tested a pair of Shore Shoes in Costa Rica this December and they are as advertised. They made navigating the sandy beaches and dirt roads of Playas Del Coco a breeze. 
As nice as it is to walk barefoot on a sandy beach it is not easy on loose sand for longer distances. Even though I don't have mobility issues The Shore Shoe® was a big help. If you are thinking of buying a pair of sandals for the beach you won't go wrong with these. 
Rick D.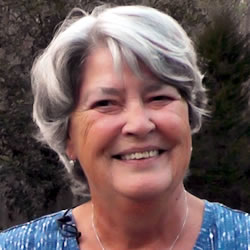 I'm a big fan of The Shore Shoe, and for me it's a stability shoe. I suffered a stroke 3 years ago. I struggle with balance. Not just at the beach but even in my own kitchen. With the Shore Shoe® I can turn and move with confidence on the beach or at home.
The Stability Sandal® is wonderful! Give it a try!
Louise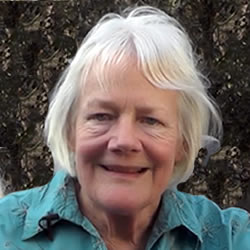 My heartfelt thanks is here for my friend who suggested I try and wear The Shore Shoe® for my weeks at the beach! The Shore Shoe® provided me with a stable, comfortable footing while walking over the shifting Atlantic sands and along the shore's edge while picking up shells. The Shore Shoe® gives me a secure, balanced feeling when I'm crossing the sands with a beach chair, tote bag and the tugging hand of my 3 year old grandson!
Thanks for adding more joy and comfort to my outdoors' time!
Judy M
On the beach at the Jersey Shore, I requested a guy  try the sandals.
He was in good physical condition and had little trouble walking on sand unaided. After he tried them, he wanted them.
He was  impressed with their mechanics and offered to help get the word out.  Below is his testimonial.
"About 6 weeks ago I had the opportunity to try The Shore Shoe®. When I started off across the beach I was amazed at how easily I was able to move across the soft dry sand. I was even more surprised to find that the shoes allowed me to move across the wet sand near the water's edge as well.
Chet R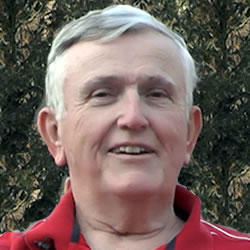 For fifty-three years I worked in retail as a Pharmacist, constantly on my feet, with my knees taking the heaviest toll.  Now, believe it or not, I wear The Shore Shoe® all the time, with socks on cold days, because the clicking in my knees is gone, and the pain in my feet and legs have been greatly reduced.  I believe it is because of the wider platform of the outsole.  I am now able to walk in comfort, with confidence, more stability with less pain.  They help me everywhere I go.  Not just on the beach, but everywhere. 
Thanks Jim, your sandals have improved my life.
Pete B
For Your Benefit
We are so confident of the craftsmanship and field tested durability of The Shore Shoe®, we are pleased to offer a One Year Guarantee:
If your Sandals should Fray, Tear, or simply Wear-out within 1 year of the purchase date we will replace them.  Free-of-Charge!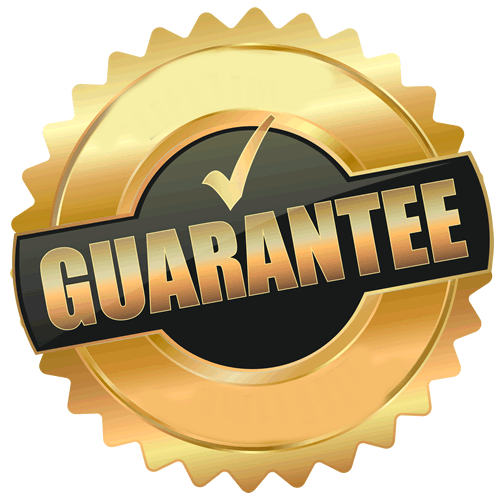 The Shore Shoe® is a "stabilizing sandal"!  Strapping them on for the first time gave me the sudden feeling of immediate confidence to walk almost everywhere! And walk I did! I was able to go up the uneven slopes of Fort Desoto State Park and comfortably down the many steps to the beach.   
Usually my "come and go" neuropathy, coupled with MS disabilities would have me hanging onto the railings or a family member's arm for support. I love the new freedom I now enjoy.  I am now confident to take walks on the beach, and BEYOND!  I love to read a lot but after sitting for a few hours, it is difficult for me to get up and move.  Now with these sandals, I can confidently stand up and am on the way.  I wear them whenever I have a distance to walk and simply when I'm just moving around my house.   
They help a lot!