The Shore Shoe® is truly a "Stability Sandal." It's flat sole design and weight disbursement pattern provides the wearer with a broad base of support that aids in stability and balance when walking on any uneven surface like soft sand, gravel, sidewalks or trails.
The Shore Shoe® Demonstration Video
Footprints from Around the World
Walking on Debidue – Slowmo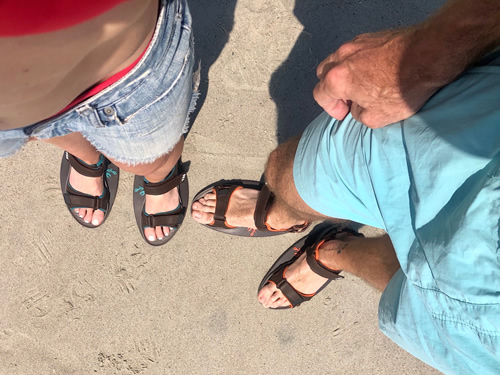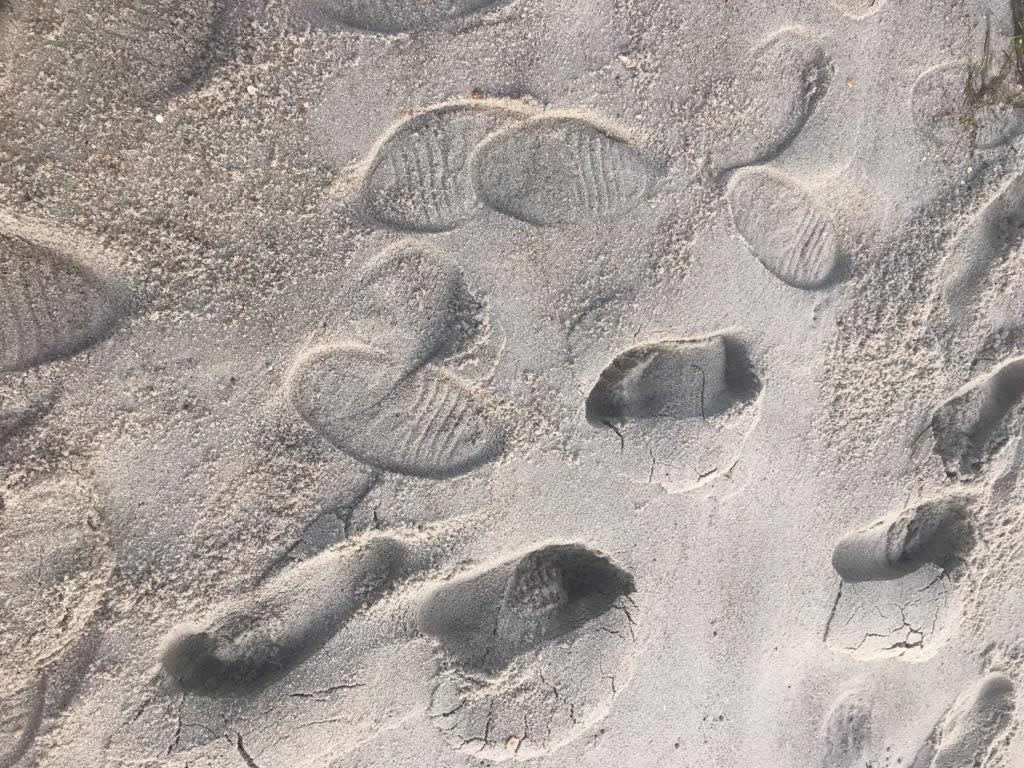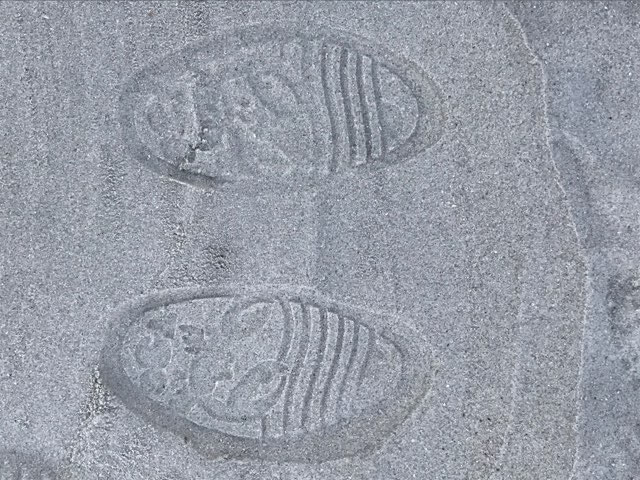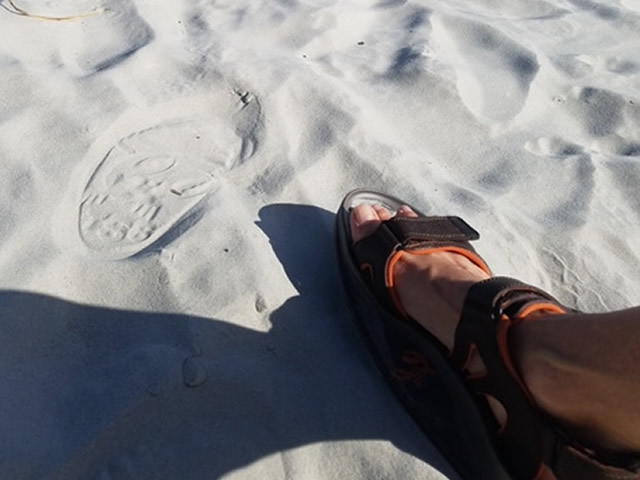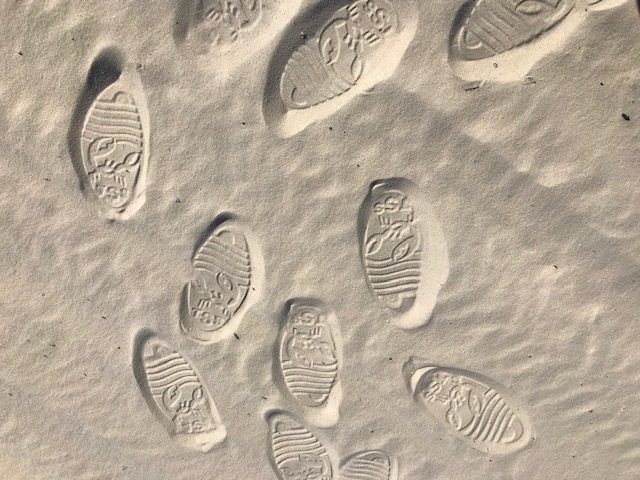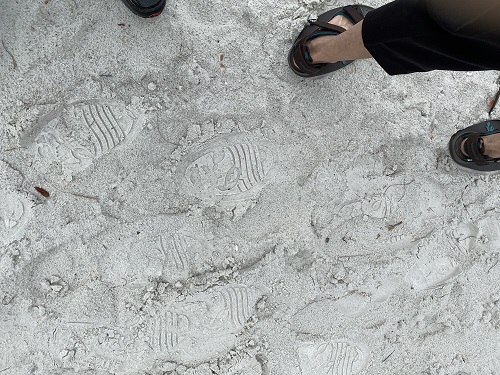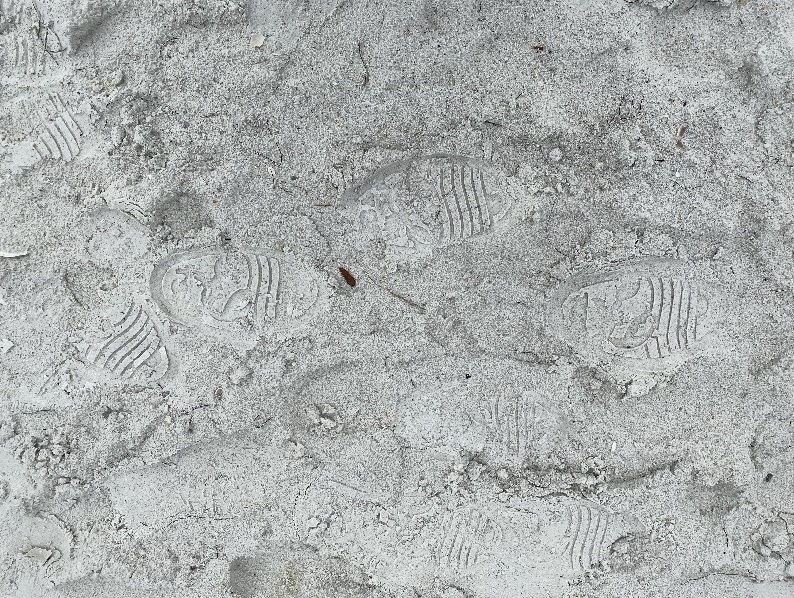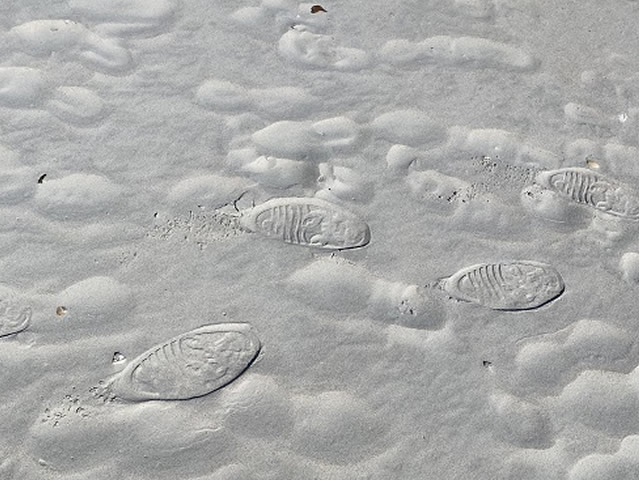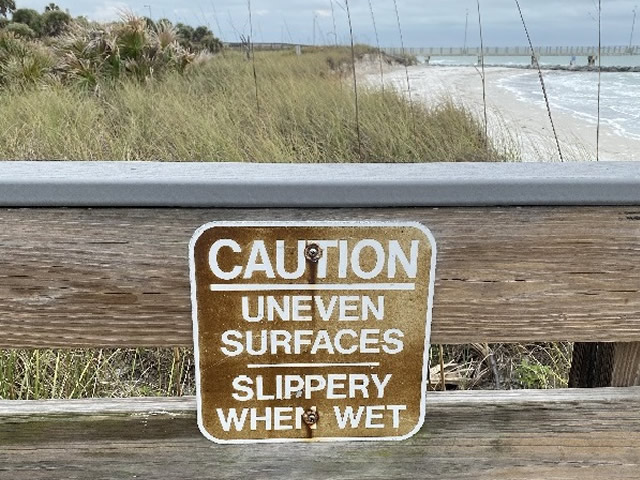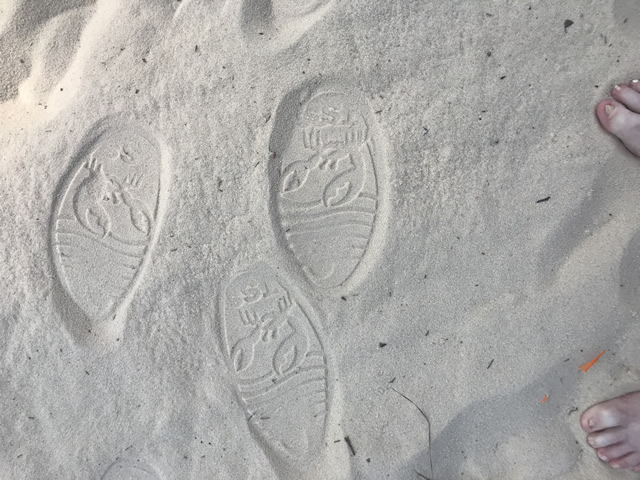 Don Carter State Park, Gainesville, GA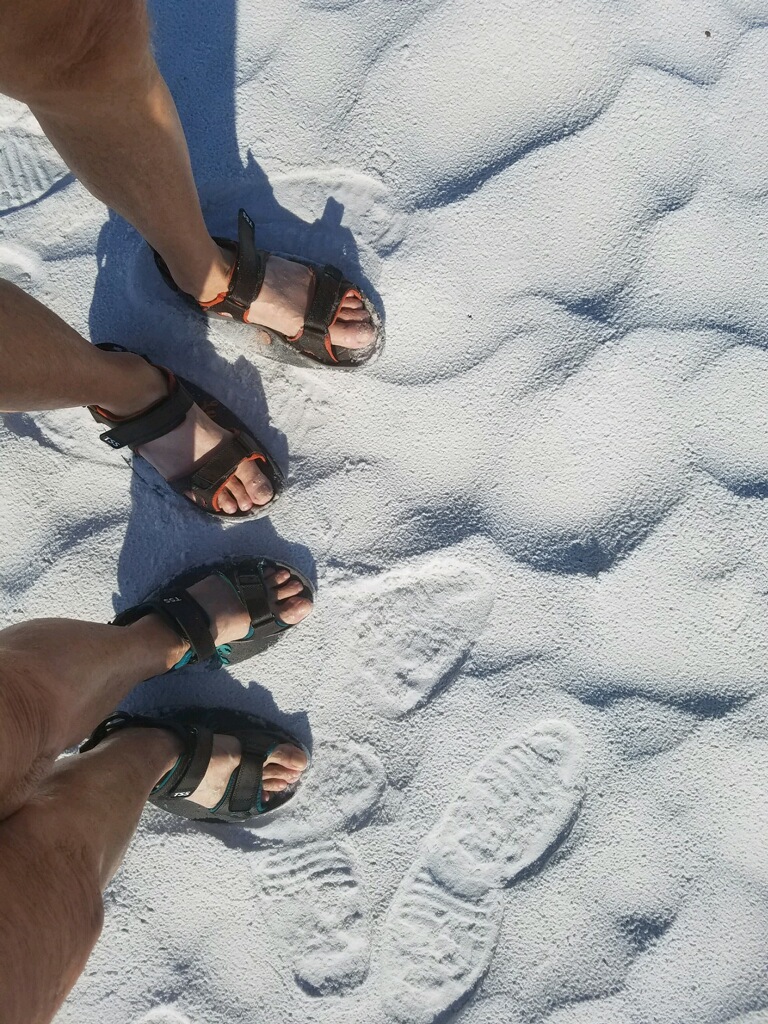 Tested and Approved in Sugar Sand at Grayton Beach, Florida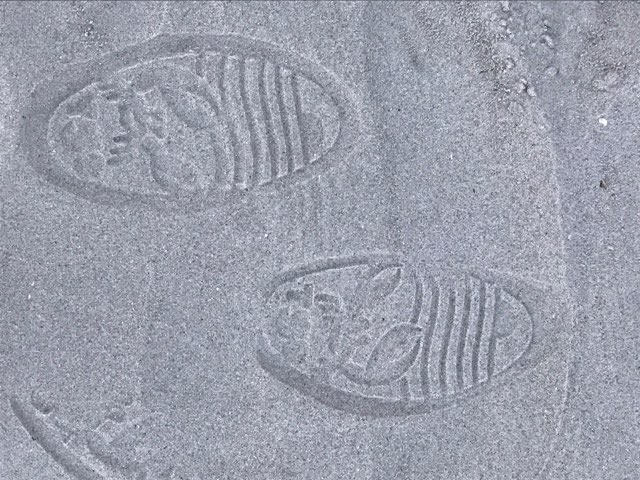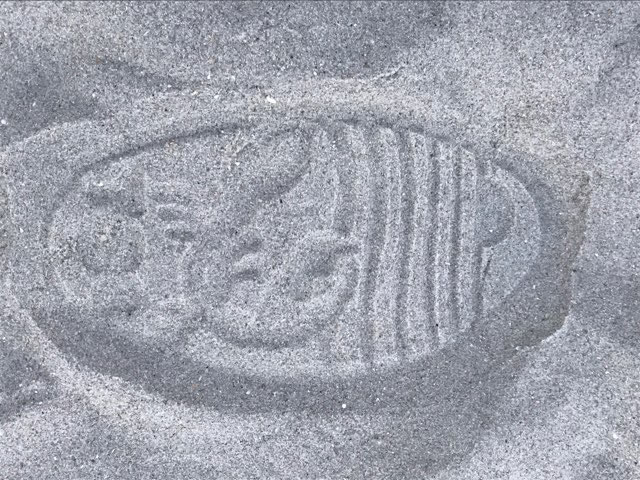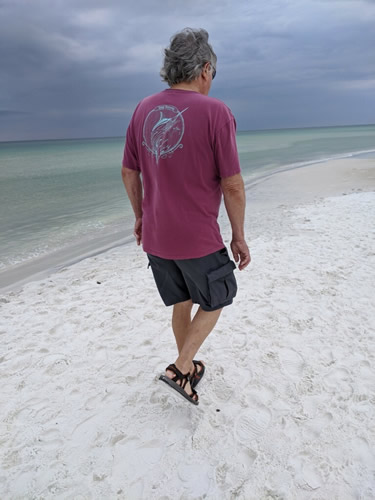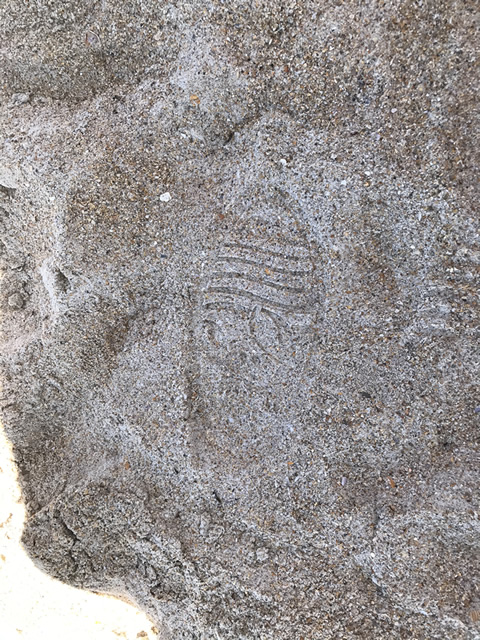 Canaveral National Seashore, Titusville, FL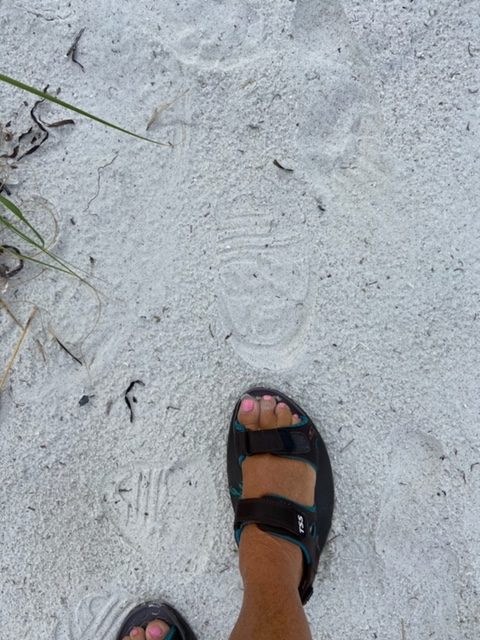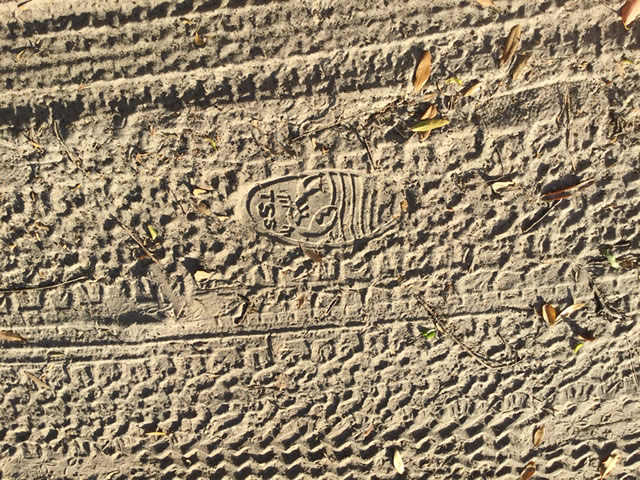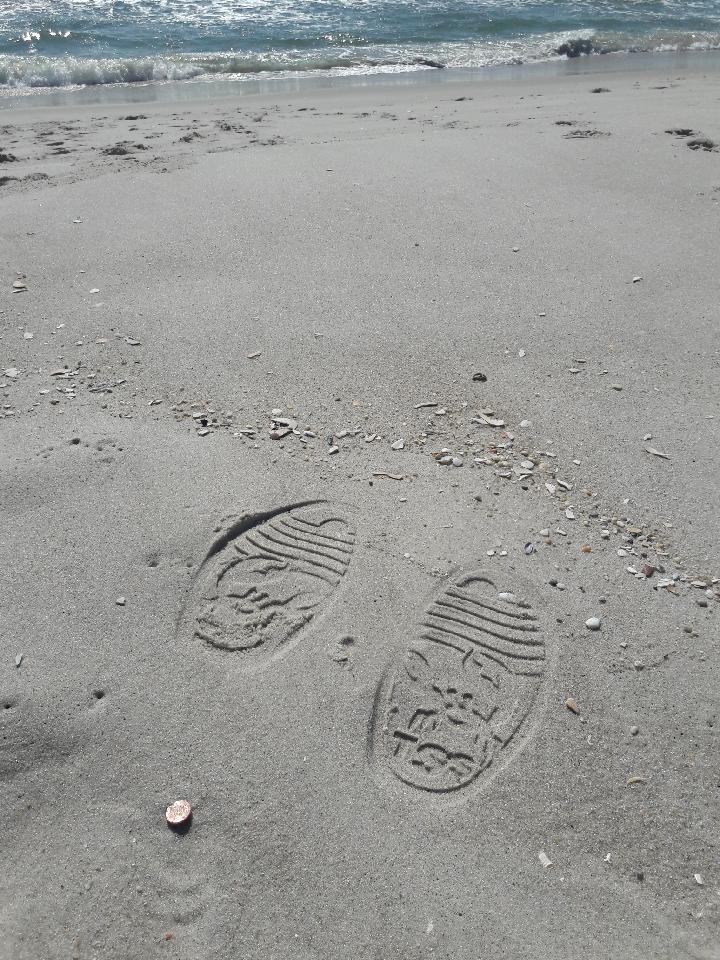 Island Beach State Park, NJ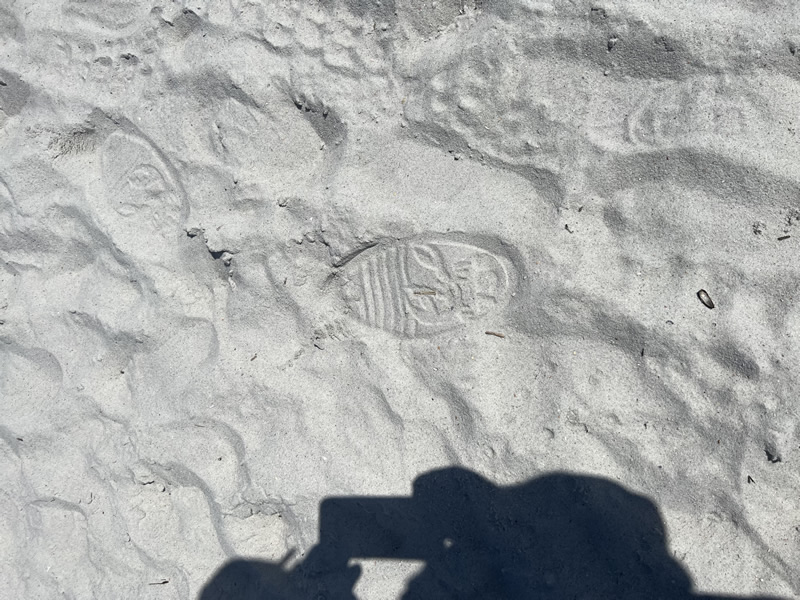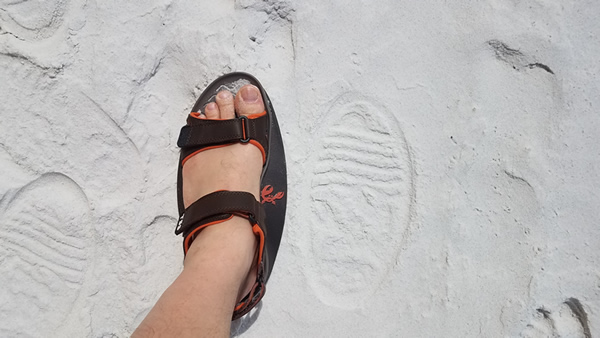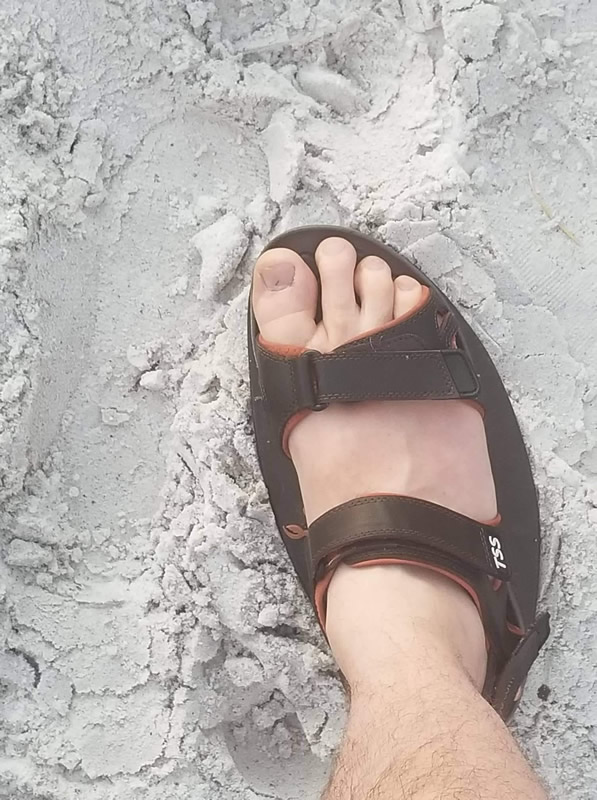 Coquina Beach, Bradenton FL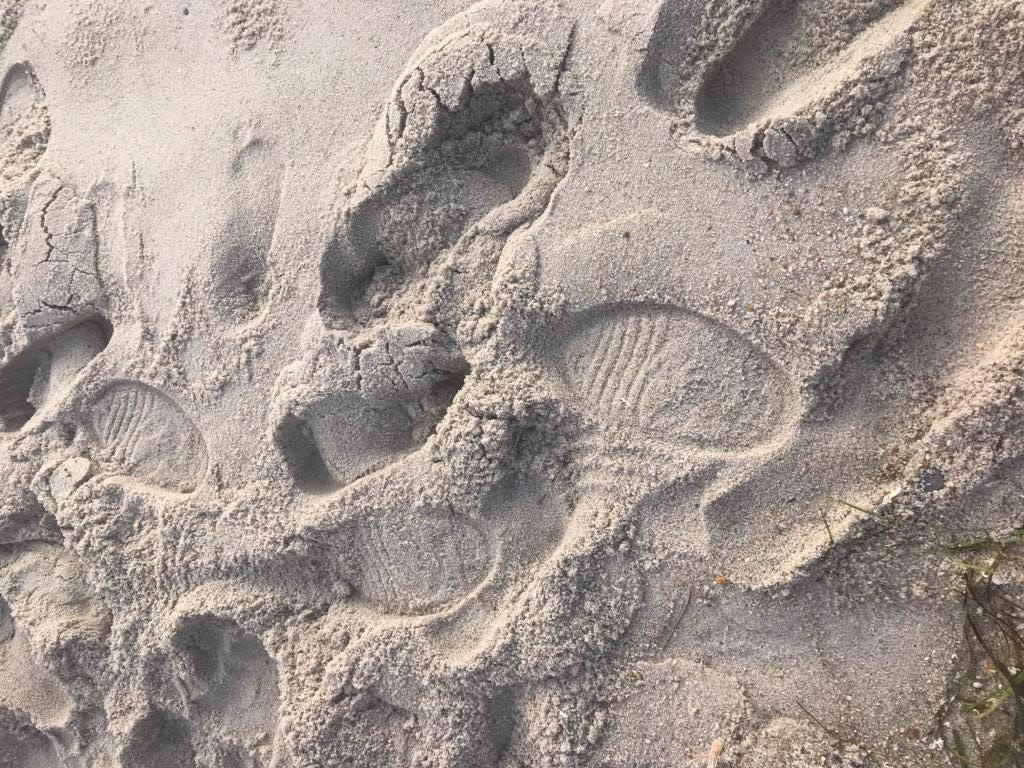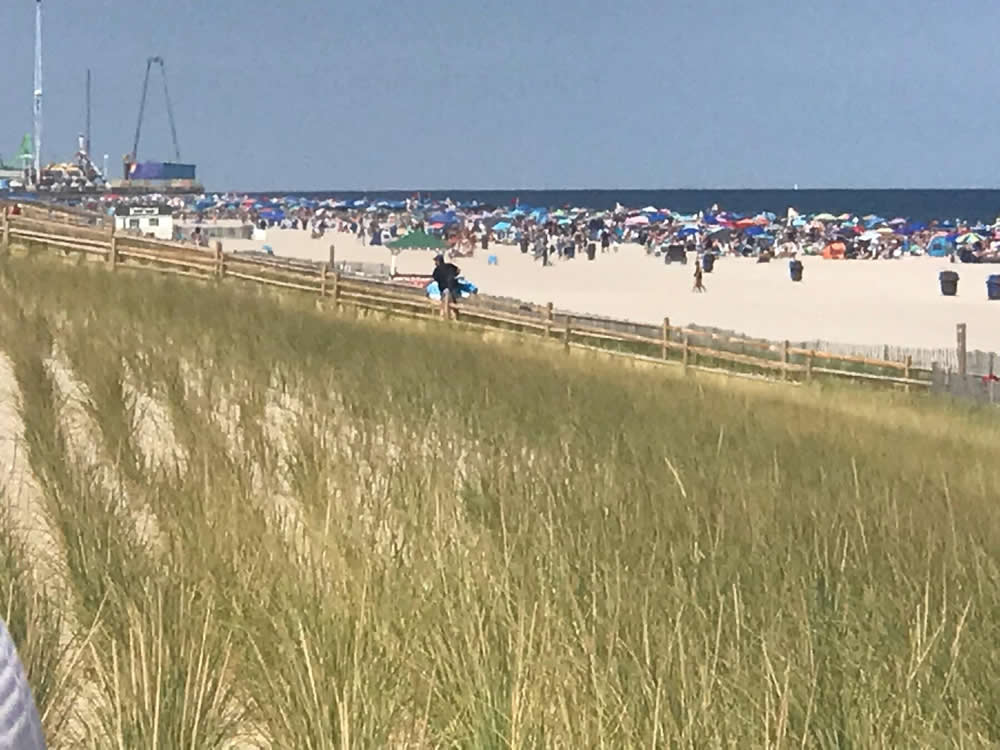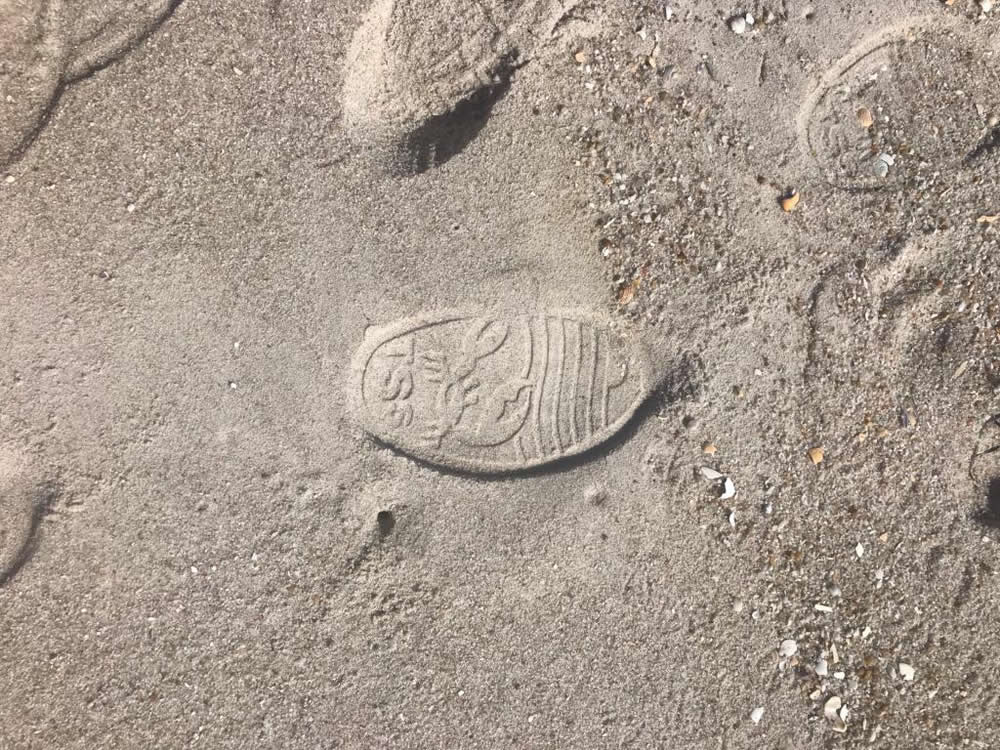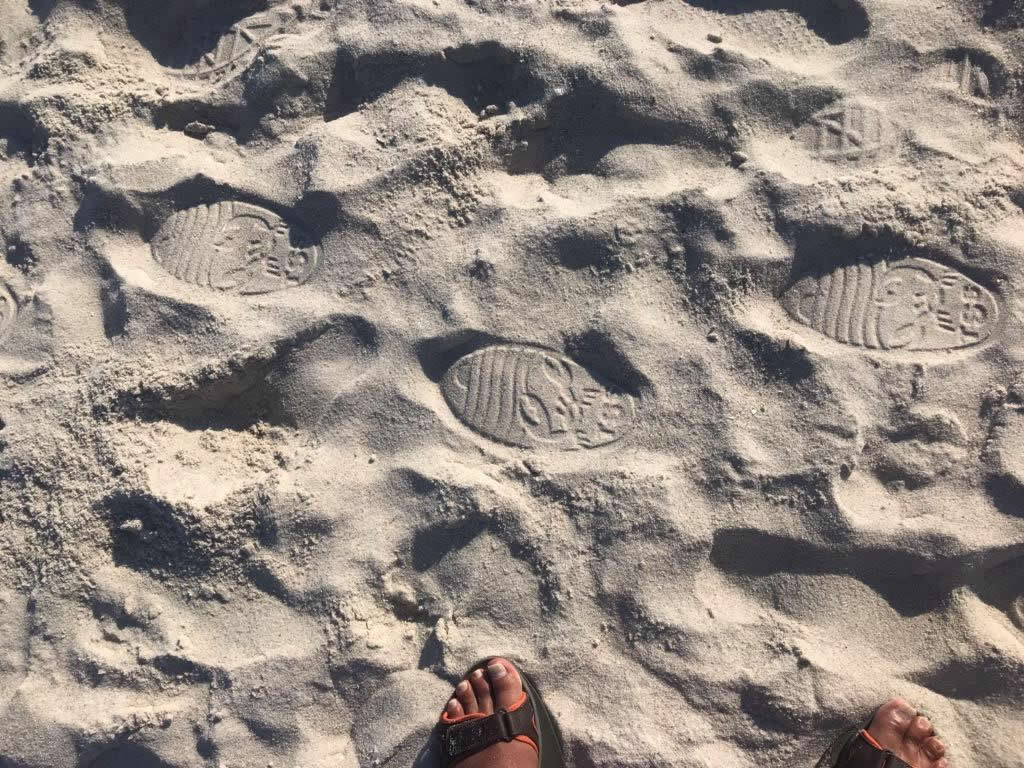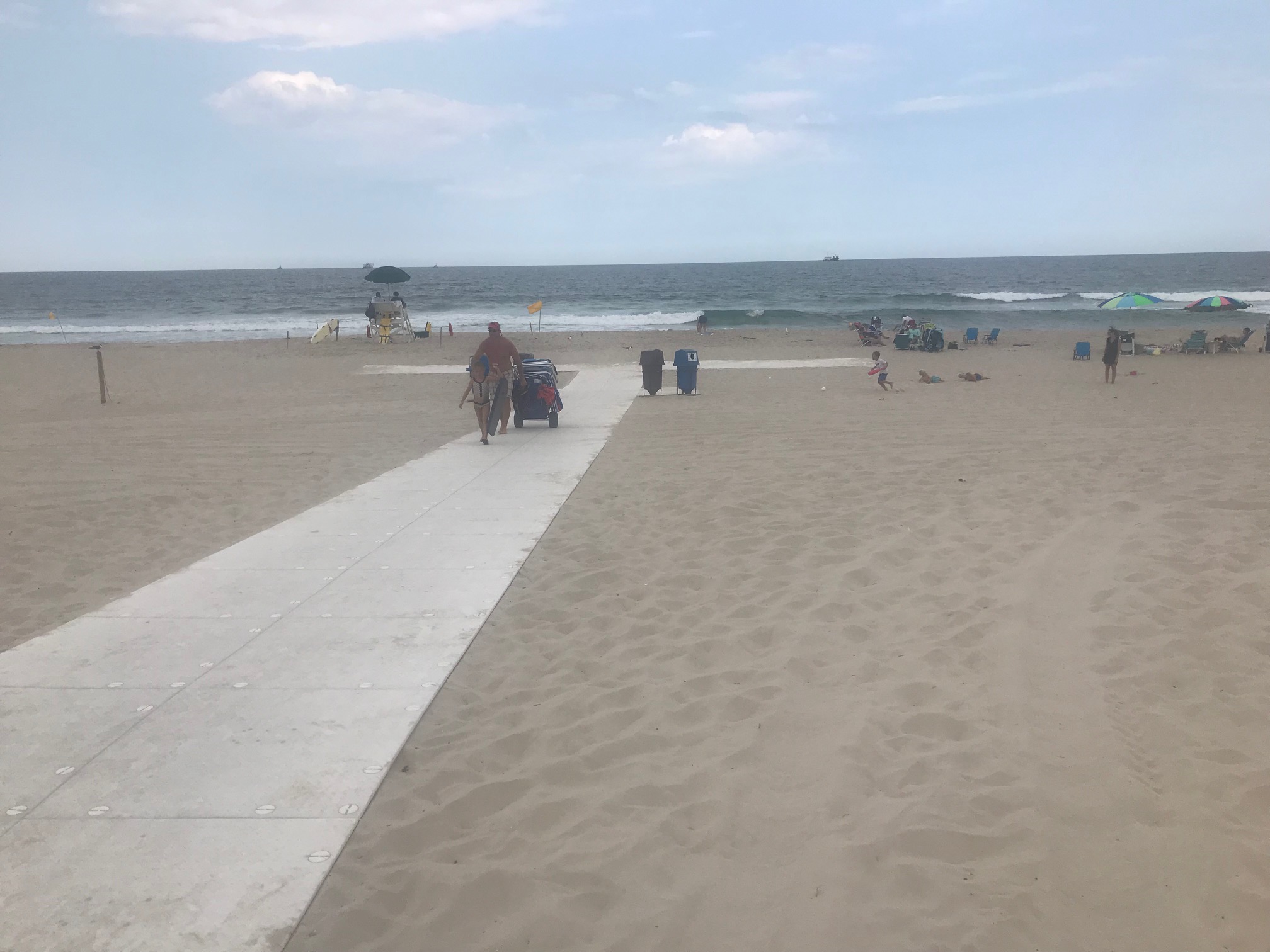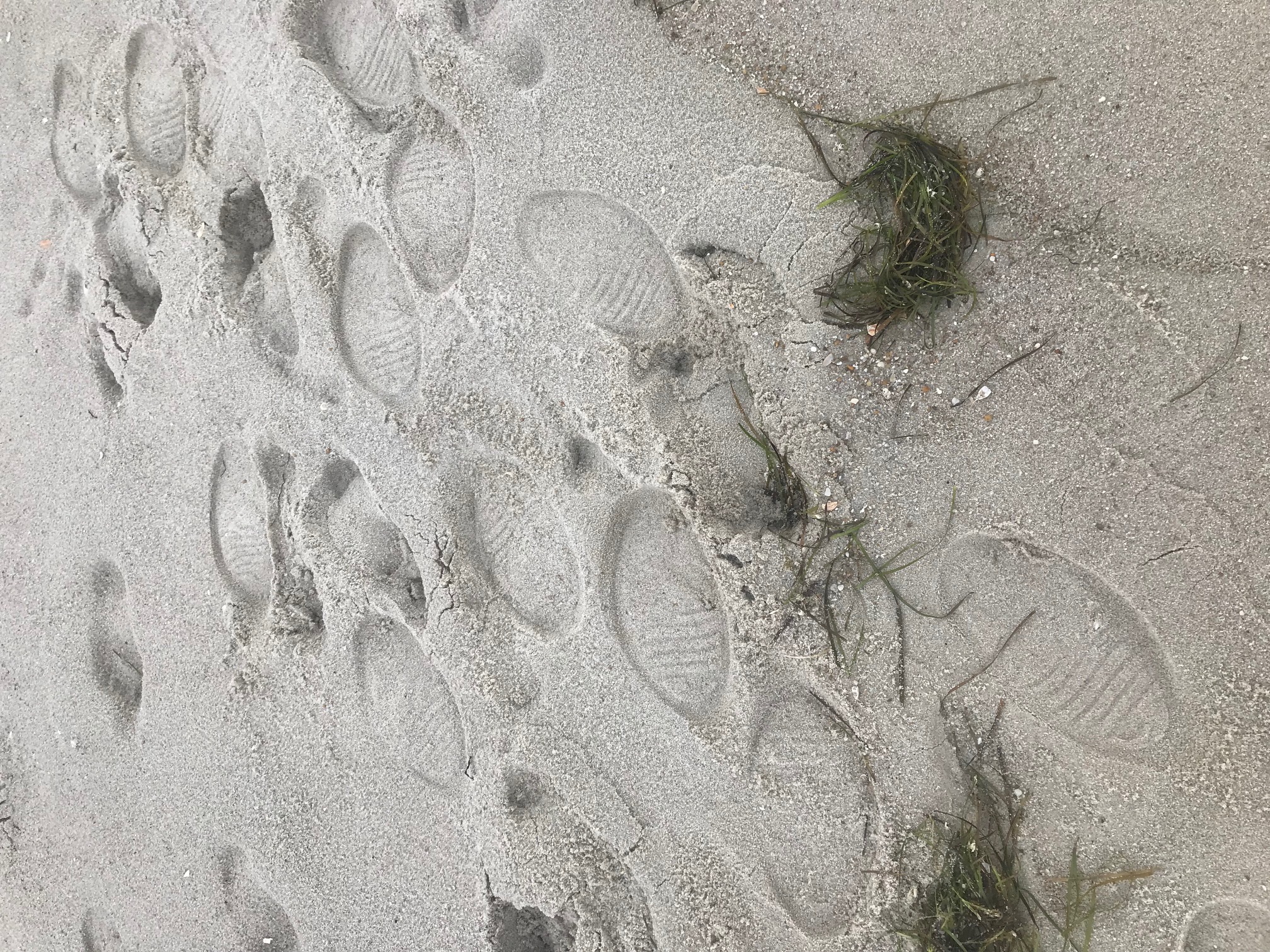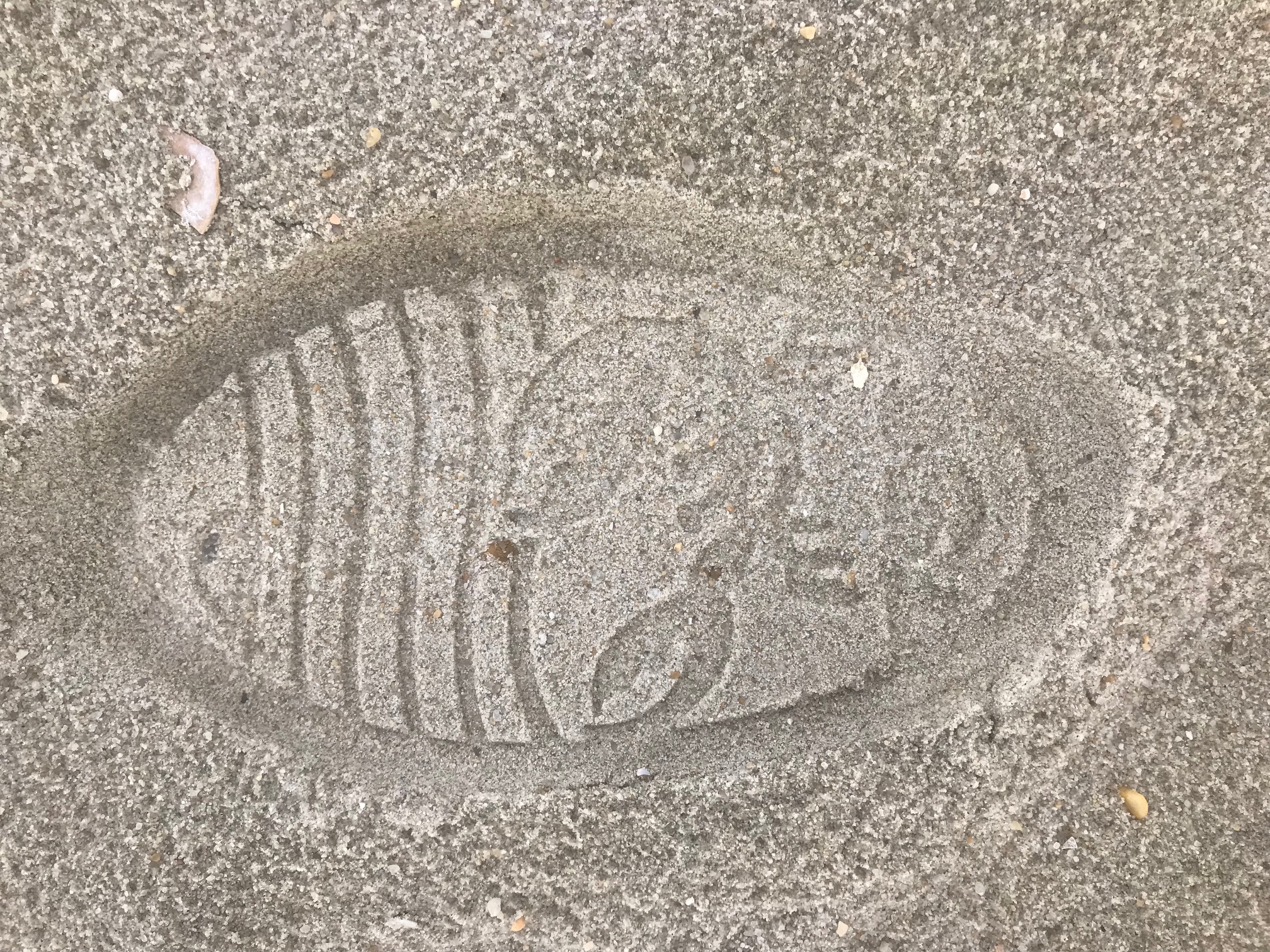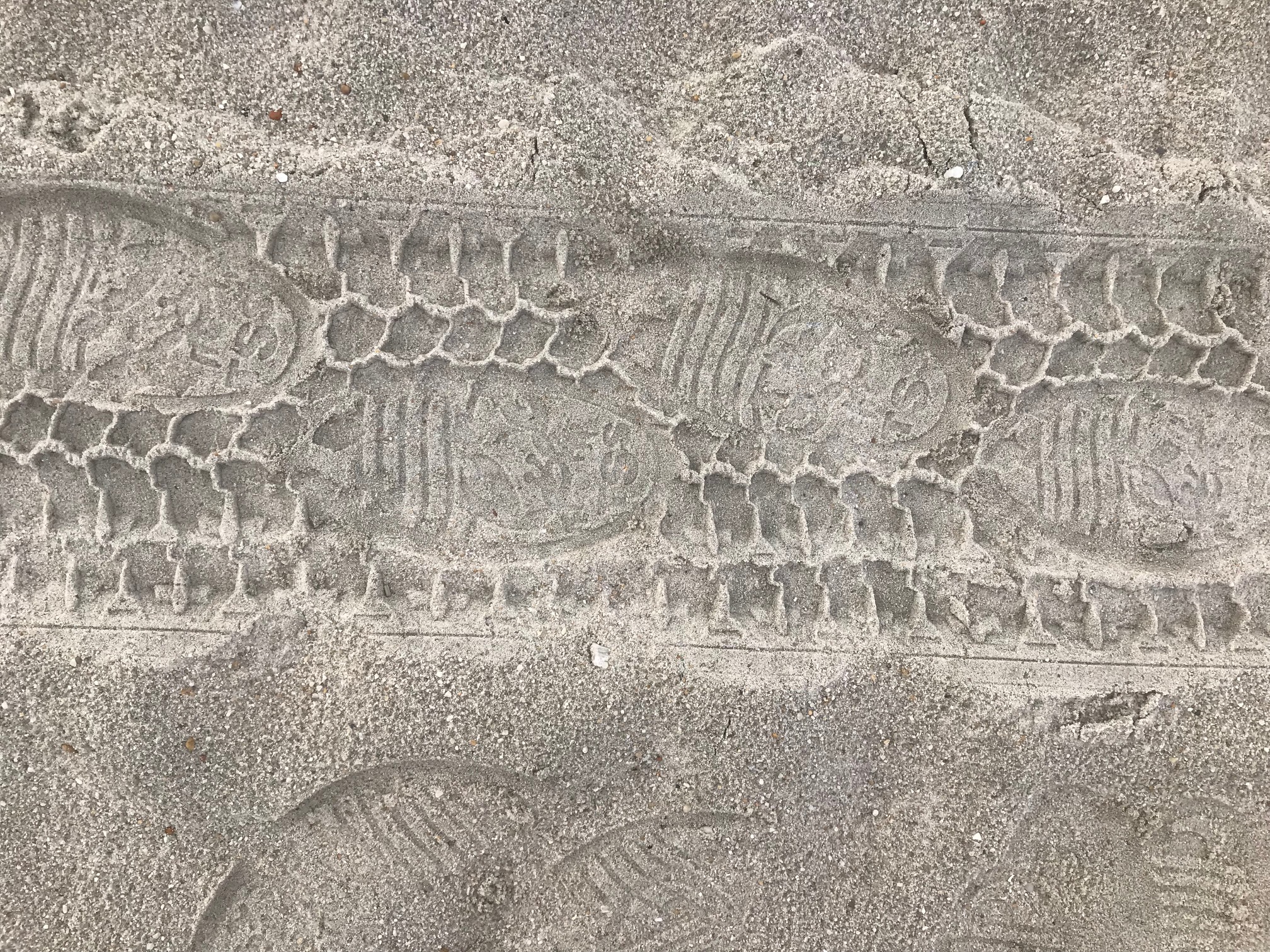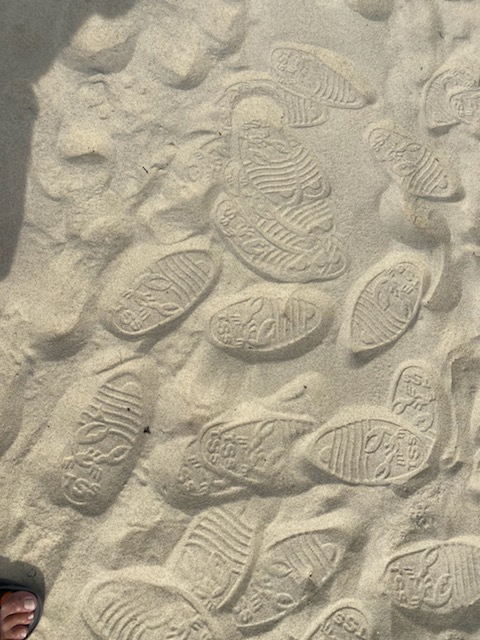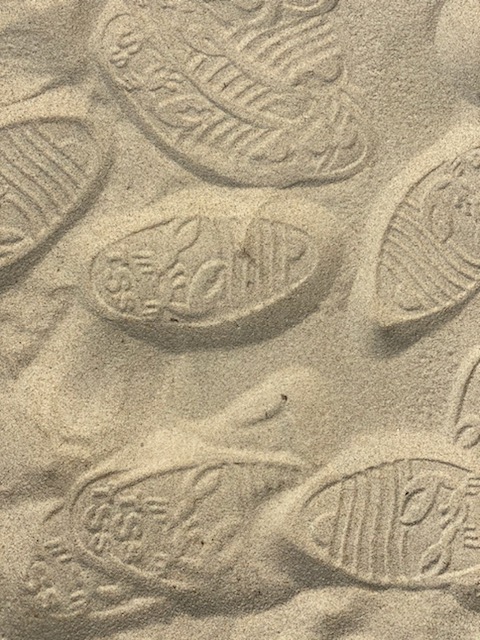 Dune Planting on the Jersey Shore
Island Beach State Park, NJ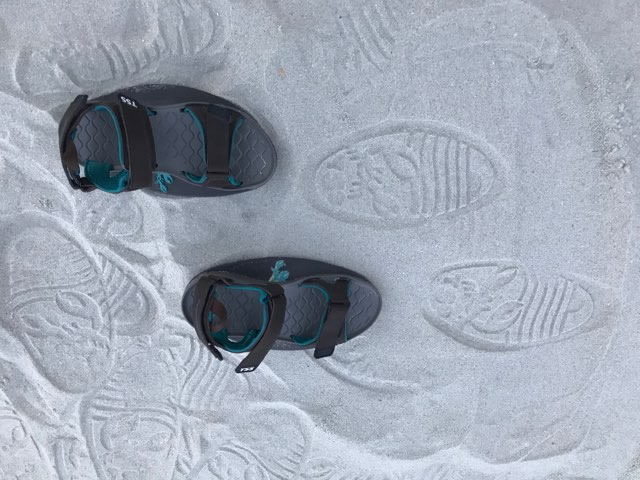 Barnagat Bay, South Seaside Park, NJ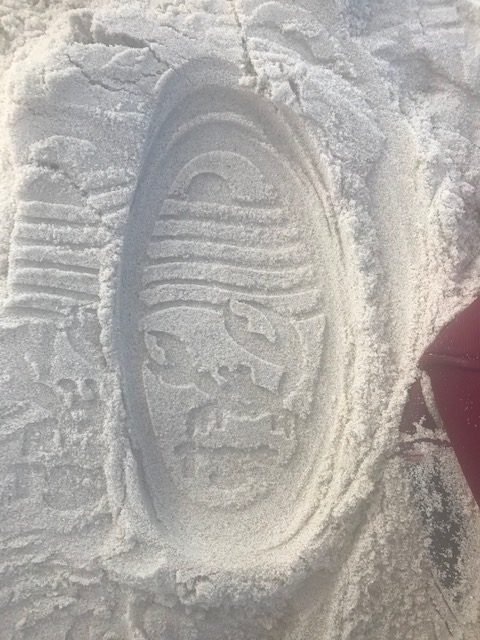 Midway Beach, South Seaside Park, NJ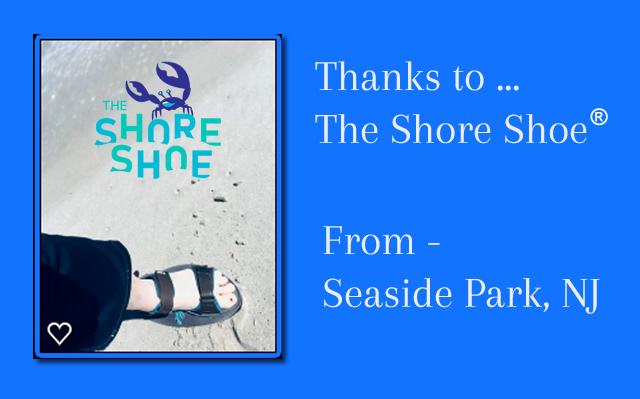 Mary Jo and Shawn at the Seaside  Park Farmer's Market Memorial Day 2021. Shawn's back pain went away after wearing The Shore Shoe® for just a few steps! He was positively giddy with joy!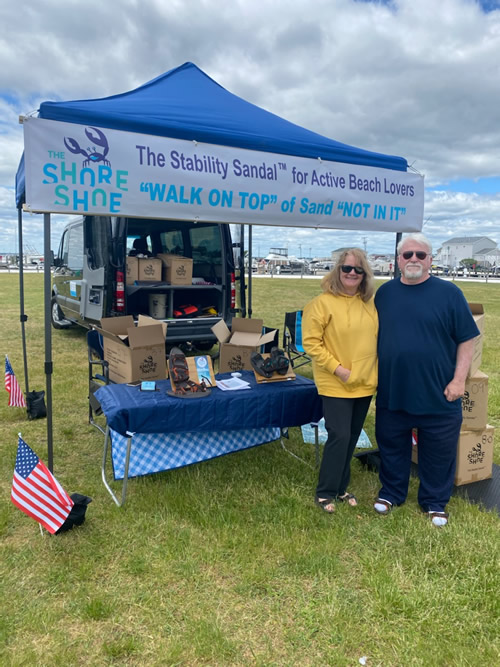 A few more pics from the Memorial Day 2021 Weekend:
Arts and Crafts by the Sea – June 2021: A beautiful day to let people know about The Shore Shoe®!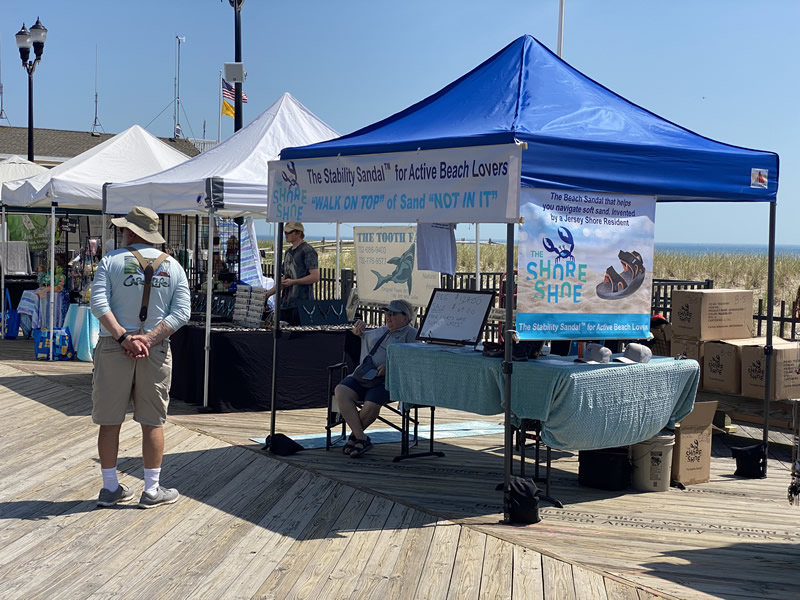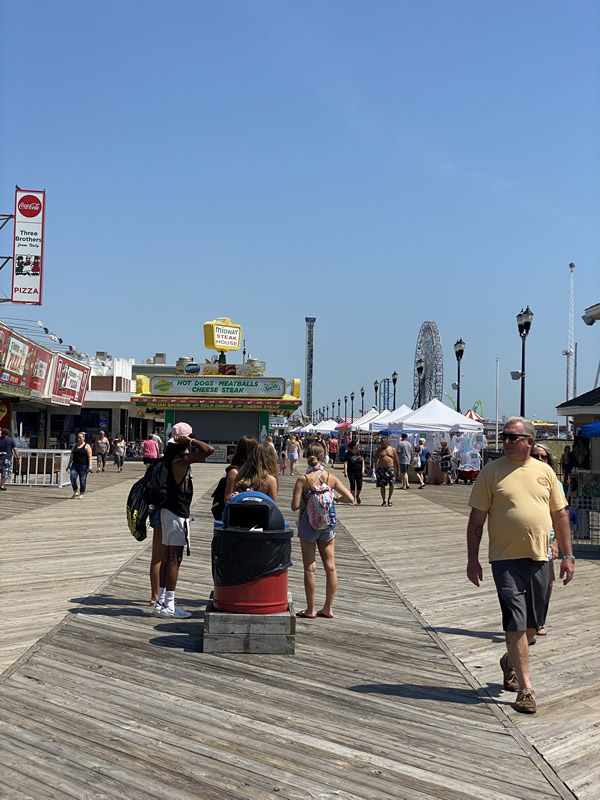 Last day at Carrabelle Beach for a while. And, I love my new Shore Shoes!
Susie and Frank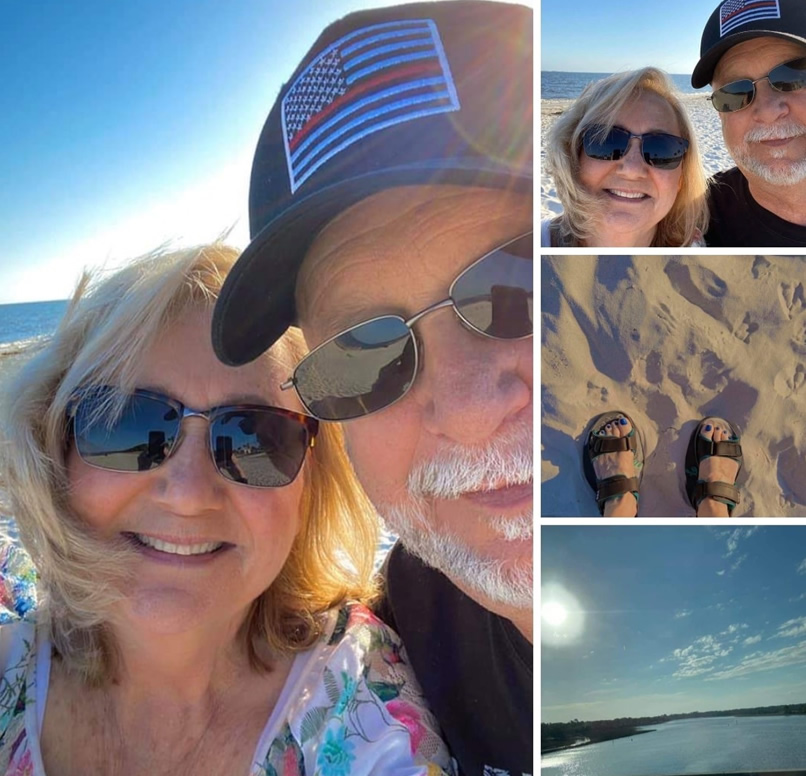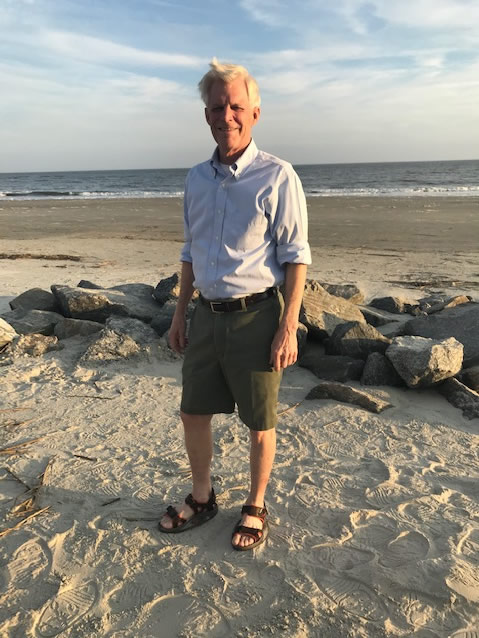 When Jim had the idea for what would become The Shore Shoe™, he solicited the services of a professional to help perfect its design and improve on the prototypes. Mechanical Engineer John Evans took on the task and fulfilled it admirably.
This photo features John sporting The Stability Sandal™ at the beach on St. Simons Island, Georgia.