The Shore Shoe®
A Stability Sandal Designed for Walking on Soft Sand or other Uneven Surfaces
Summer is on the way! The Shore Shoe® makes walking on the beach or boardwalk a breeze!
Walking on beaches or through dunes can be tiring. Do you ever find yourself wearing out or struggling for balance when walking on sand or difficult terrain? Do you have a loved one, maybe a parent or grandparent that doesn't get from point A to point B as fast as they used to because their balance is not what it used to be?
The Shore Shoe® is a revolutionary new product engineered to address these issues.
It is Truly a Stability Sandal: Its flat sold design and weight disbursement provide a broad base of support that aids in stability and balance when walking on any uneven surface like soft sand, gravel, sidewalk, or trails.
The Outsole is TPR (Thermo Plastic Rubber): Flexible like a traditional leather sole but also washable and more durable
The Midsole is EVA (Ethyl Vinyl Acetate): Thousands of tiny bubbles joined together that hold air. When compressed, these bubbles provide cushioning and shock absorption. Lighter, softer and more flexible than rubber.
Three (3) Fully Adjustable Straps: Our breathable leather straps are saltwater friendly, double-stitched and end-capped with the highest quality Velcro fastener available. Our straps will not stretch or cup with use or time.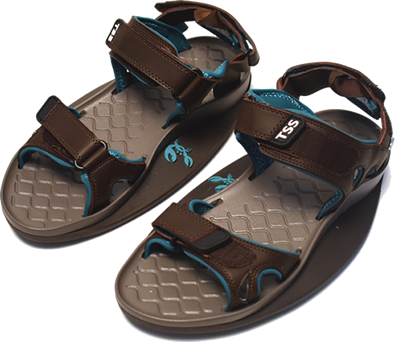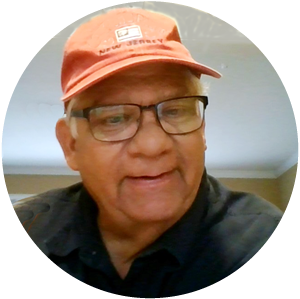 Hello! My name is Jim, a retired grandfather of six. I have been blessed to have spent every summer of my life at The Jersey Shore.
Like many seniors, over a lifetime of working and playing hard, I have developed physical problems that contributed to my slow but steady decline in mobility and balance.
I could no longer participate in the activities I enjoyed. Walking became a struggle and my self-respect and esteem took a hit. I was just an observer.
I set out to design a product that would help me increase my mobility and the result is The Shore Shoe. My goal was to regain my freedom, but now that I have, I want to give others the same feeling of joy I had when I could again join my grandchildren and family on the beach.
Want to enjoy the beach even more? Order The Shore Shoe® and feel the difference!
Who Wears The Shore Shoe®?
I have had foot problems since I was a child. As an adult, I experienced two severe ankle sprains and succumbed to surgery. 
I can truthfully say that these sandals give me the support I need and the comfort I want with added balance keeping my heels and ankles secure and stable.  Their 3 strap design allows for expansion over my toes which reduces pressure on my bunions.  I now wear The Shore Shoe® everyday, most everywhere I go, with socks on cold days when needed.
Eileen E
For fifty-three years I worked in retail as a Pharmacist, constantly on my feet, with my knees taking the heaviest toll.  Now, believe it or not, I wear The Shore Shoe® all the time, with socks on cold days, because the clicking in my knees is gone, and the pain in my feet and legs have been greatly reduced.  I believe it is because of the wider platform of the outsole.  I am now able to walk in comfort, with confidence, more stability with less pain.  They help me everywhere I go.  Not just on the beach, but everywhere.
Thanks Jim, your sandals have improved my life.
Pete B
I'm a big fan of The Shore Shoe, and for me it's a stability shoe. I suffered a stroke 3 years ago. I struggle with balance. Not just at the beach but even in my own kitchen. With the Shore Shoe® I can turn and move with confidence on the beach or at home.
The Stability Sandal™ is wonderful! Give it a try!
Louise
My heartfelt thanks is here for my friend who suggested I try and wear The Shore Shoe® for my weeks at the beach! The Shore Shoe® provided me with a stable, comfortable footing while walking over the shifting Atlantic sands and along the shore's edge while picking up shells. The Shore Shoe® gives me a secure, balanced feeling when I'm crossing the sands with a beach chair, tote bag and the tugging hand of my 3 year old grandson!
Thanks for adding more joy and comfort to my outdoors' time!
Judy M
Meet the Seaside Park Man Who Invented Special Sandals to Help People Walk on the Sand
"Before I was born, my grandparents … Click to Read the Article
The Shore Shoe® Demonstration Video
As a corrective care chiropractor, I understand how skeletal misalignment can hurt, and impact an individual's overall health, well being, and functionality.  The Shore Shoe® promotes skeletal balance, especially to people who suffer from back, hip, and leg pain, post operative stability, and peripheral neuropathy problems.     
Without a doubt, The Shore Shoe® is one of the simplest, most innovative footwear products I've used, seen and can recommend.  
 Sandy the Crab Sings About The Shore Shoe!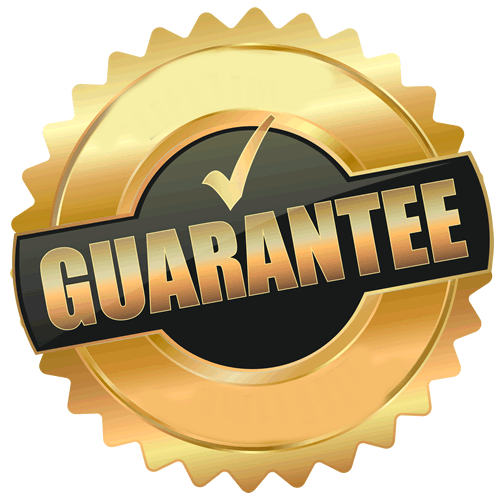 For Your Benefit
We are so confident of the craftsmanship and field tested durability of our sandals, we are pleased to offer a One Year Guarantee:
If your Sandals should Fray, Tear, or simply Wear-out within 1 year of the purchase date we will replace them.  Free-of-Charge!